CAST is not a swim lesson provider. We do support and collaborate with a growing team of certified ISR instructors.
CAST supported affiliates can be found working out of the following locations: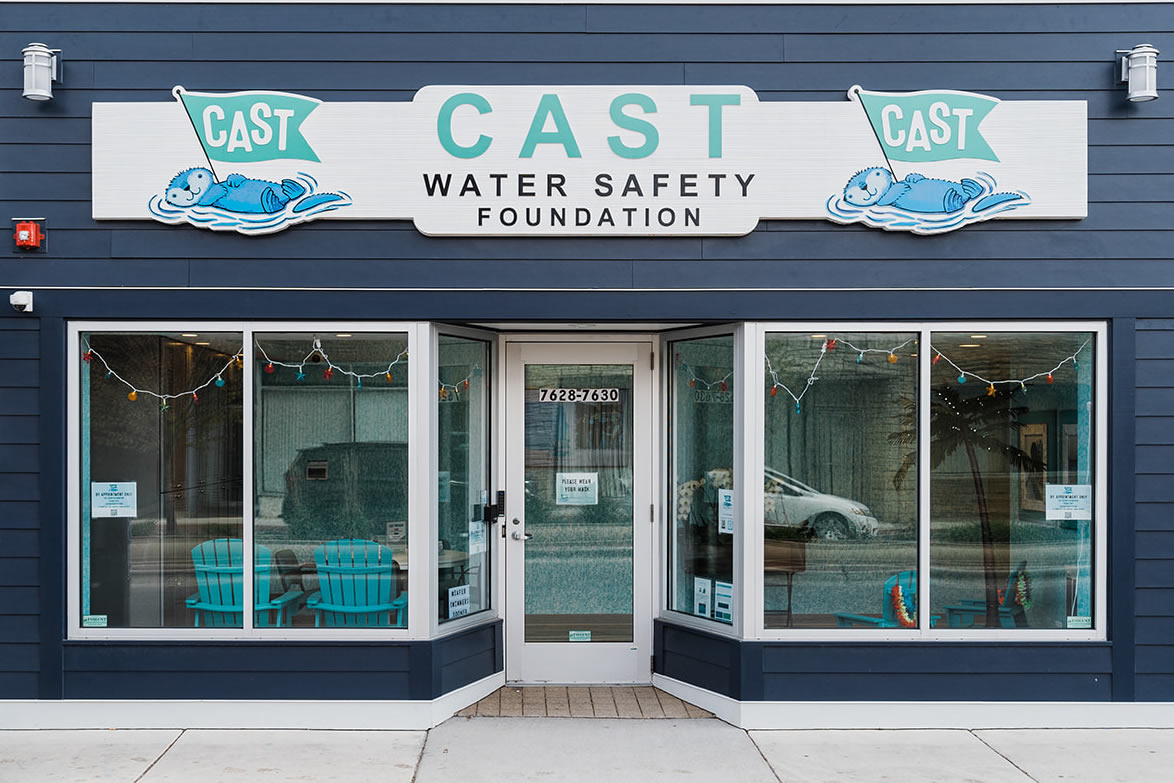 CAST Facility

Forest Park, IL
The CAST facility is located at 7628 Madison Street in Forest Park, IL. This location is the headquarters for the CAST Water Safety Foundation and provides a pool for ISR lessons in the western suburbs and city of Chicago. CAST is proud to welcome you to our kid-friendly space that was designed specifically for your family's comfort and convenience as you embark on your ISR adventure!
FMC Natatorium

Westmont, IL
FMC Natatorium is located at 275 Plaza Drive in Westmont, IL. This brand new, state of the art facility is the largest pool facility in Illinois, and hosts many area swim clubs. We are honored to be able to offer ISR lessons to families alongside some of the Chicago area's finest swimmers.
From time to time we invite visiting instructors to help us serve this location. Future opportunities will be announced as they are scheduled.
HOLIDAY INN EXPRESS & SUITES

Hoffman Estates, IL
Holiday Inn Express & Suites is a brand new hotel located in the premier Prairie Stone Business Park in Hoffman Estates, IL. It's conveniently located off Route 59 and I-90.
JCC NORTHBROOK

Northbrook, IL
JCC Northbrook is located at 300 Revere Dr in Northbrook, IL. This Jewish Community Center houses early childhood education programs, children's day camps, recreational sports, as well as a 6-lane, 25 yard indoor pool to enjoy year round. CAST is excited to bring ISR opportunity to the North Shore area.
PRIVATE RESIDENCE

Evergreen Park, IL
We host outdoor lessons at a private residence in Evergreen Park, IL, near 95th and Ridgeway, during the summer months. This will be our 3rd summer providing ISR lessons to the south suburbs and city of Chicago.
TBD in the chicagoland area

CAST's mission is to continue to increase ISR access in Chicago. We are continually looking to expand our impact by providing ISR lessons in additional locations. To learn more about how you may assist in helping us create new pool partnerships, please contact us.
There are hundreds of independent ISR instructors nationwide. To find an instructor near you, visit infantswim.com. Nationwide scholarships are available via livelikejake.com.