Infant Swimming Resource (ISR) is the product of over 50 years of ongoing development in the area of aquatic survival for infants and children. ISR's primary focus is to teach your child to become a productive swimmer, or floater, in any depth of water. Private, one-on-one lessons occur for 10 minutes, five days a week (M-F), and continue until children are able to demonstrate reliable self-rescue skills (approximately 6 weeks). Please visit infantswim.com for more information!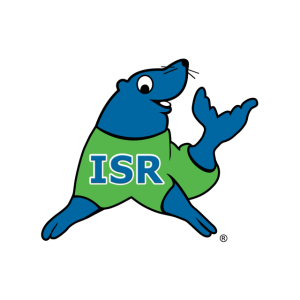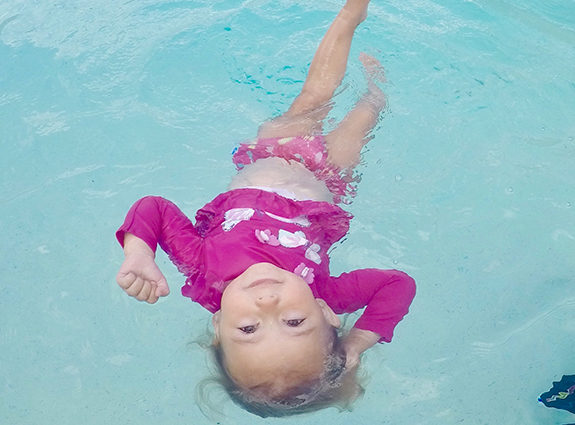 As a result of ISR instruction, your child will become an "aquatic problem solver." This means they'll gain the confidence and competence to safely and independently navigate a variety of situations that they may encounter in both emergency as well as recreational settings. ISR will greatly increase your child's chance of surviving an aquatic accident, even fully clothed. Developed in 1966 by behavioral psychologist Dr. Harvey Barnett, ISR instructors have taught over 300,000 students 8 million lessons nationwide. ISR puts safety first, and your child's safety is our biggest priority. Each lesson is uniquely tailored to your child's needs based on comprehensive assessment and continual monitoring of your child's health and skill attainment.
ISR families choose our program because they understand that before children learn that the water is a fun place to play, they must have the skills to handle this environment independently. Reaching a body of water alone is the biggest danger that your healthy child under the age of 5 will face in their young lives.
Survival skills must come before games and songs. Statistics show that a large majority of drowning accidents occur when kids were not expected to be swimming. This means that most kids who drown are fully clothed, and find themselves in the water without goggles or floatation devices.
After your child learns to swim, float, and self-rescue in their bathing suits and without goggles, your instructor will safely guide them through this process in their clothes. Babies ages 6 months and up will learn to roll back, float, and maintain this position for a period of time. Once babies begin to walk, they learn to swim, roll to a float, and then continue to swim, float, and swim until they reach safety. If there is no pool edge to swim to, older students learn to maintain their floats as they wait for help. Finally, CAST families will have the opportunity to collaborate with CAST Advocates and ISR instructors during lessons. Throughout this process, families learn how to create the safest possible environment during both swim and non-swim times.