KALEY HOFFMAN
Certified Infant Swimming Resource Instructor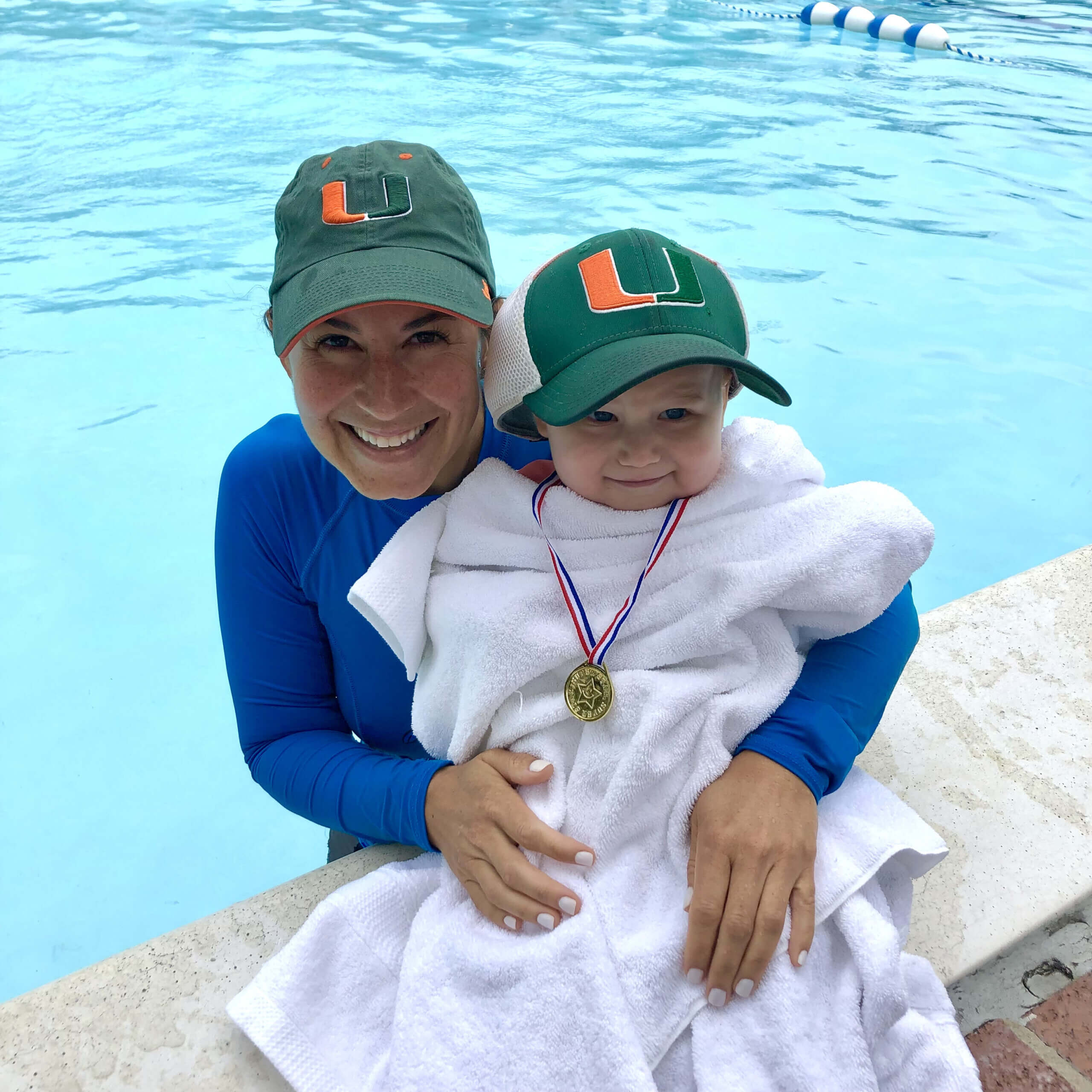 My Story:
I was born and raised in Miami, Florida – surrounded by water. All my memories as a child involve being in the pool or the ocean. My parents enrolled me and my brother in swim lessons as infants, so we grew up with a love and strong respect for the water.
Swimming has always been a big part of my life. I participated in swim programs for as long as I can remember. At a young age I was on a swim team both at home and at summer camp. I joined the diving team in high school, and went on to compete in many Olympic distance and half ironman events as an adult. In 2009 I competed in the full Ironman at Lake Placid, NY. 
After college, I moved to New York City to pursue a career in Sports Publicity. I worked in the sports industry for more than 17 years, collaborating with the most prolific athletes, teams and brands involved in sports. I had the opportunity to attend every sporting event imaginable, and experienced things many people only dream about. Some would say I had a dream job! But, it was not MY dream job. 
I always wanted to work with children, doing something that would make a difference in their lives. After researching my options, I recalled a program in which my nieces and nephews participated – Infant Swimming Resource (ISR). After learning about ISR, I knew it was for me! I left a career in sports publicity behind, traveled to Naples, FL to train as an ISR instructor – and I've never looked back! 
I moved to Bethesda, MD due to the lack of instructors in the area, and my family that was located here. I love this community and I am excited to bring Infant Swimming Resource to your neighborhood!