MEGAN MERIT
ISR Instructor in Training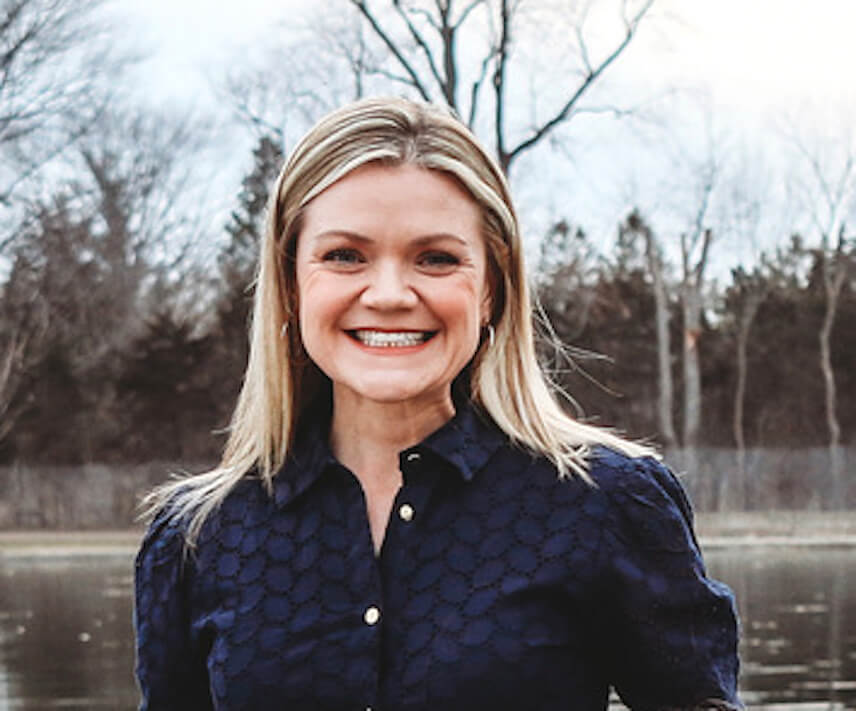 My ISR Story:
My ISR story began in May of 2017. I had recently purchased a small "fixer upper" farmhouse in Spring Grove, IL. The property had more than what I was looking for. It was in a nice neighborhood, great school district, had a small horse barn and even an in-ground pool in the backyard! It felt like a dream come true in many ways, but when you have a toddler who hasn't yet learned to swim, having a pool is more of a lingering potential nightmare. As soon as the snow began to melt, I began thinking about the pool opening process and my stomach was in knots of worry. What should have brought me visions of family fun time brought me sleepless nights instead. I thought, "How can I keep her safe at all times? She's basically a ninja who climbs walls!" Google and fate brought me to ISR. My closest instructor was an hour away. I remember wondering if I could commit to driving 2 hours every night for 6-8 weeks and how it seemed like a lot of effort for a ten minute swim lesson. I wondered if she would really even be able to recall the skills she was taught. I was a doubter, but desperate to ease my mama heart's need to take action to protect my child.  My daughter, Mirabelle, was not quick to learn the skills, yet we stayed the course. Eventually, she floated all on her own. I cried tears of relief during that lesson and have done so again many times since. ISR instructors are not joking when they say, "skills before thrills." She's now a mermaid in the pool (so she believes). I have been a firm believer and a walking, talking advocate for the program ever since. My son, Henry, has now been through the program as well. With honesty and pride I can say that "enrolling my children in ISR lessons has been one of the best things I have done for them as a mother." Now that I'm training to become an instructor I know that this is the best thing I have ever done for myself and so many other mothers.
What I do at CAST:
Student Instructor
Before CAST:
I have a bachelor's degree in Mass Communications and Media Arts from Southern Illinois University. I've always been moved by stories and enjoyed sharing their thought-provoking power. I have held roles in financial services as a Relationship Manager, Marketing Manager, and Consultant.  Prior to joining the amazing team at CAST, I helped people's dream of home ownership come true by working as a real estate broker. I believe I was born to be an agent of change. I've never shied away from the hard road and have always lived by the rule that the "right thing," is always the right thing to do. 
Outside of CAST:
I am a mom to two children, a daughter, Mirabelle Rose, who is six, and a son, Henry, who is four. We have the joy of sharing our home with a giant, floofy dog named George and our backyard barn with two rescued horses, Happy Trails and Mr. Blue.  My happy place is usually anywhere outdoors and/or where my kids are. Nothing can awaken my soul like witnessing a beautiful sunrise or hearing a child's laugh. The quickest way to my heart is via coffee, dark chocolate, and genuine conversation.
Favorite quote:
"Obstacles are those frightful things you see when you take your eyes off your goal" -Henry Ford
2022-2023 Goals:
Become a part of the ongoing and growing success story at CAST Water Safety Foundation.