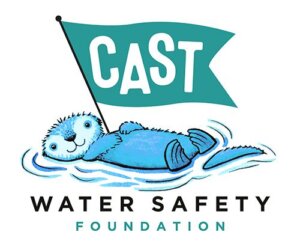 During this difficult time of covid-19, I hesitantly take the opportunity to share with you the concept that as a team of ISR instructors, we are familiar with finding joy in a mission that was born out of tragedy and hardship.
ISR was founded in 1966 by Dr. Harvey Barnett who was affected by drownings of kids in his community.  Through years of research coupled with incredible passion, ISR evolved into the high quality program that it is today.  Children can now be taught to swim, float, and self-rescue in the safe hands of highly trained Certified ISR Instructors.
It's easy to underestimate water and its ability to snatch a child away from us in seconds.  Most families don't believe drowning could happen to them, until it actually does happen to them or somebody they know.  When a family loses a child to drowning, their entire reality is taken from them in just one moment. They are forced to accept this new future that feels so foreign and sad.  They accept that, with zero notice, they will never hug their child again. Somehow, they are courageous and strong enough to move on.
Each day, our team goes to our respective pools all over the world to protect children from the unthinkable.  Most ISR instructors never imagined they'd spend their days working closely with mothers who have lost children, with children of first responders who've tried to save others from drowning, or of nurses and drs who also tried everything but were too late.  We didn't expect that our own kids would be familiar with the names and faces of kids who have drowned. Our kids are not sheltered and they understand at very young ages that without the hard work that comes with self-rescue swim lessons, kids can't float and be safe in the water.
ISR is a very serious business, but it is also important and also pretty amazing.  Almost anyone who experiences it is surprised that such a precautionary measure, huge commitment, and difficult exercise could yield so much hope, joy, pride and connection.  Children are capable of absolutely incredible things. Parents who experience this learn that they too are capable of committing to something truly daunting in order to both protect and empower their kids.
Again, this "job," work, passion, mission or whatever you want to call it yields so much joy.  I wish with all of my heart that there was no such thing as drowning, that I could take all this away to put those children back in their parents' arms.  This said, I can't imagine a world without the teamwork, learning, and successes that this mission allows us to be part of.
While many people would choose not to expose themselves or their kids to such difficult conversations and concepts, at CAST, we believe in the power of truth and resilience.  As we suddenly find ourselves in a world where nobody is sheltered from the truth, we hope you will think of this and believe in the resilience of your entire family.
Nothing compares to losing a child, nor does anything compare to the fear we are all facing at this moment of uncertainty driven by Covid-19.  All I can say is, we aren't the first to accept an unwanted change and we aren't the first to face an uncertain future. ISR was founded as a response to a preventable tragedy and has evolved through the implementation of research, communication, teamwork, courage, patience, trust, and an extraordinary amount of love.
Let us dare to say that as we work through this difficult time, incredible amounts of good will come into the world.  We will need to be creative, we will need to work hard, and we will need to believe. Life will likely always be different, but it can be happy and safe again.
Our team at The CAST Water Safety Foundation humbly and proudly looks forward to the opportunity to continue increasing access to ISR lessons in Chicago and beyond.  Until we are back at the pool, we want to offer our friendship and time. We've navigated uncharted waters before, and we'd be grateful to hear from any or all of you.
Thank you for believing in us… don't forget to believe in yourself too! Stay Strong, Stay Safe & Be well!